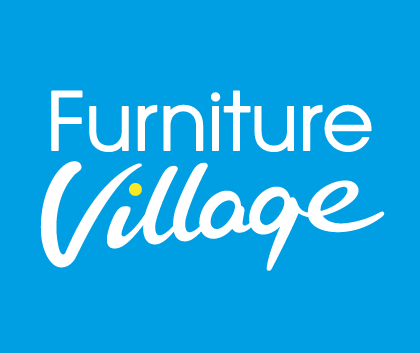 In this section

DIET
Back to timeline
The foods that help you sleep better

---
"What we eat and when we eat it has a big impact on how we sleep. Just as the food we consume affects how we feel during the day, it also impacts on how well – or not – we sleep at night. To ensure you sleep better at night and wake feeling fully rested, it makes sense to think about your diet and nutrition. Then take a look at our list of the foods that can help you sleep and the foods that might keep you awake."
Dr Ranj, Furniture Village sleep ambassador

The foods that help you sleep better and the foods that keep you awake
---
If you struggle to get to sleep at night, it might be time to take a good look at what you're eating, especially in the hours before bed. Along with eating a balanced diet, be sure to consider the nutrients, foods and drinks that can help promote good sleep. And avoid the foods that keep you awake.

Top 5 foods that keep you
awake

1. Caffeine
It's no secret that too much caffeine – or, for some people, any caffeine at all – can keep you awake long into the night. Caffeine is a stimulant; it interferes with sleep-inducing neurotransmitters in your brain. Assess your own tolerance for caffeine and limit your intake. Try to have caffeinated drinks only in the early part of the day.

Foods that keep you awake: Coffee, tea, cola drinks, chocolate and some headache remedies contain caffeine. Try substituting with herbal tea, milk or sparkling water.
Read

2. Alcohol
While a glass of wine may (or may not) help you get to sleep faster, even occasional drinking can disrupt sleep patterns by making you spend more time in deep sleep and less time in the restorative sleep stage called REM (rapid eye movement) sleep.

Foods that keep you awake: Wine, beer and spirits, even in moderation, can affect your sleep. Try sparkling water, fruit juice, and non-alcoholic wines and beers instead.
Read

3. Sugar
This one's easy. As well as being generally unhealthy if consumed excessively, sugary foods give you an energy boost – exactly what you don't need to close to bedtime. You could try avoiding dessert after dinner, especially if you're eating later in the day. Energy drinks later in the day are also a bad idea.

Foods that keep you awake: Ice cream, cake, sweets and chocolate after dinner can all keep you awake. Try bananas, kiwi fruit and cherries for dessert.
Read
4. Spices
While chilli sauces might make dinner a bit more interesting, the spices in them may contribute to uncomfortable indigestion in some people. They may also increase your body temperature, which is counterproductive at bedtime as your body naturally drops its temperature when you go to sleep.

Foods that keep you awake: Anything with hot spices or chilli peppers like hot sauce, chilli sauce and sriracha. Try seasoning your food with non-chilli-based flavours instead.
Read

5. Fatty foods
Oily, greasy and fatty food takes longer to digest which can make it uncomfortable to lie down when resting. Also, since this type of food hangs around in the stomach for longer, it can make things like reflux and heartburn even worse. Avoid having meals rich in fats too close to bedtime, and opt for a healthier choice instead.

Foods that keep you awake: Fried chicken, fried fish, chips, fatty cuts of meat, butter, ghee and lard. Try boiling, steaming or oven-cooking food instead of frying it, or use smaller amounts of an alternative like olive oil.
Read

Top 5 nutrients in foods that help
you sleep better

1. Melatonin
Melatonin is the hormone that helps regulate your body's sleep/wake cycles. Our bodies produce it naturally at night time. If you don't produce enough, though, the quality of your sleep can suffer and that's why it's a good idea to try foods rich in melatonin to see if they help.

Foods that help you sleep better: Tart cherries, strawberries, eggs, nuts and malted milk drinks are relatively high in melatonin.
Read

2. Magnesium
Magnesium is an essential mineral that supports nerve and muscle function. There's some evidence to suggest that magnesium can help you sleep better as it relaxes muscles and increases the levels of the neurotransmitter GABA in the brain, which helps your brain to slow down and relax.

Foods that help you sleep better: Leafy green vegetables like spinach and broccoli, almonds, fish, and whole grains like brown rice are all good sources of magnesium.
Read

3. Vitamin B12
Experts believe that a lack of vitamin B12 can disrupt sleep cycles, so including foods rich in vitamin B12 may play a part in helping you sleep better for longer.

Foods that help you sleep better: Eggs, fish, milk and fortified breakfast cereals all provide vitamin B12. If you have a medical condition that means you struggle to maintain vitamin B12 levels, then you may have to visit your doctor to think about other ways to supplement.
Read

4. Tryptophan
Tryptophan is an amino acid that the body uses to make melatonin, the sleep hormone, and serotonin, the chemical that promotes feelings of wellbeing and contentment. Serotonin also helps regulate mood, appetite and sleep, and can help improve memory and learning.

Foods that help you sleep better: Tryptophan can be found in eggs, cheese, tofu, chicken, turkey, beans and lentils.
Read

5. Folate
Folate – sometimes called folic acid – is a B vitamin that helps the body make healthy red blood cells. It's also important for the production of melatonin and serotonin, essential brain chemicals for restorative sleep.

Foods that help you sleep better: Broccoli, brussels sprouts, chickpeas and kiwi fruit are all good sources of folate. However, be careful not to overdo it. Taking folic acid on top of getting plenty of folate from your diet can actually lead to high levels which can, conversely, cause sleep problems. It's all about balance!
Read

Three key diet and nutrition principles for better sleep
---
Eating a balanced diet can help regulate your sleep/wake cycles
A balanced diet is essential to support a huge range of physiological and metabolic processes that the body undertakes – including getting a good night's sleep. Try to include plenty of the foods that help you sleep better and avoid the foods that keep you awake. Drastically cutting calories, unnecessary restriction or over-consumption of any one particular food group, and eating irregular meals can all quickly and negatively impact how well you sleep.

  Focus on eating regular meals and snacks and be sure you balance your intake of higher fibre whole grain carbohydrates; dairy products or dairy alternatives; protein from fish, meat, pulses and beans; and fruits and vegetables.
Drinking enough water during the day can keep you hydrated through the night
Water keeps the body running efficiently, day and night. Your body uses water at every level – in its cells, its tissues and its organs – to regulate its temperature, flush out toxins and to absorb nutrients.

Staying well-dehydrated during the day means you won't get dehydrated at night. And that's important because night-time dehydration can cause you to wake up in the middle of the night, or leave you feeling groggy in the morning. It's a fine balance, though, as too much water during the day can mean extra trips to the bathroom at night.
Eating too close to bedtime can lead to disrupted sleep
The food we eat gives us energy so, as a species, we've cleverly organised our eating times to deliver energy when we need it most. Our regimen of meals and snacks throughout the day delivers energy for everyday activities as well as for physiological and metabolic processes. 

Whatever your personal daily combination of meals and snacks, experts agree that you should avoid eating anything in the few hours before bed so that your body can focus on digesting food well before it prepares to sleep. Eating just before bed – especially foods that keep you awake – can also raise your body's temperature and its metabolic rate which can mean a restless night.

Along with the right nutrition, the right mattress can help you sleep better. If you're not sure which mattress is right for you, check out our mattress buying guide.

Round the clock nutrition for optimum sleep
---
Now that you know more about the foods that help you sleep better and the foods that keep you awake, here's an example of how to fit sleep-friendly nutrients into your everyday eating.
Breakfast

Organic green tea: Green tea has a little caffeine to get you started plus it's rich in antioxidants.

Scrambled egg on whole wheat toast: Eggs are a good source of protein and vitamin B12, and the whole wheat toast contributes to your daily intake of healthy carbohydrates. 

Elevenses

Rooibos latte made with almond milk: Rooibos is a red tea that's caffeine-free and loaded with antioxidants.

Lunchtime

Turkey or tofu: Both turkey and tofu contain tryptophan, an amino acid which the body uses to make melatonin and serotonin.

Steamed spinach and chard: Leafy green vegetables are good sources of fibre, vitamins and minerals.

Brown rice: Whole grains contain calming magnesium.

Afternoon snack

Almonds: A good handful of magnesium-packed almonds will fill you up and keep you going.

Dinner

Baked salmon: As well as being a great source of B vitamins and protein, salmon is easily digested.

Broccoli: This vegetable provides plenty of folate which is important in the production of melatonin and serotonin.

Be sure to finish your main meal a few hours before you go to bed.

Bedtime drink

Herbal tea: Choose something calming like camomile, lavender or lemon balm, and try to finish it half an hour before you go to bed. If you don't like herbal tea, a malted milk drink can help boost melatonin.
Our food plan includes lots of foods that help you sleep better and avoids foods that keep you awake to ensure a more restful night's sleep. Take a look at our sleep timeline for other daily routines that might help you sleep better.

Then, when it's time for bed, make sure you're sleeping on one that you love. Our huge range has something for every sleeper and includes advanced memory foam mattresses as wells as luxurious pocket spring mattresses.